DOWNLOAD AND PLAY THE LEAN FACTORY GAME WITH YOUR HANDS
Download the Game below. Print out the Game Elements & play the Game.
*Limited price. The download is available right after purchasing.
What is included in this Game?
This Game is a powerful tool to learn and teach the principles of Lean. The paper model consists of an entire plant at a 1-to-10 scale. Just download and print the Game, cut out the models and let the Game begin. The learnings of this Lean Game are beyond all the books and videos available.
Play the Game on your own for your studies, at a training session in a company or as a tool for consultancies. The feedback and commitment to Lean after playing a Lean factory on your own is just tremendous. With this Game it becomes 100 times easier to get your team committed to Lean.
Play the game with 1 to 8 players
Game time of 2-4 hours. Play as many times as you want
Apply the tools of the Toyota Production System with your hands
All Game Instructions and Game Models are included
Just print the Game Model and Instructions on any plain white paper
No extra equipment except a few simple pens needed
No background knowledge required. Easy to play and understand
Beginner Tools like: 5S, Visualization, Pull and Kanban
Expert Tools like: Design for Manufacturing, One-Piece-Flow and JIS / JIT
Learning by applying the Lean Principles with your hands
Access to the LeanActivity online platform with downloads and videos
Incl. ebook, PDFs and free Bonus features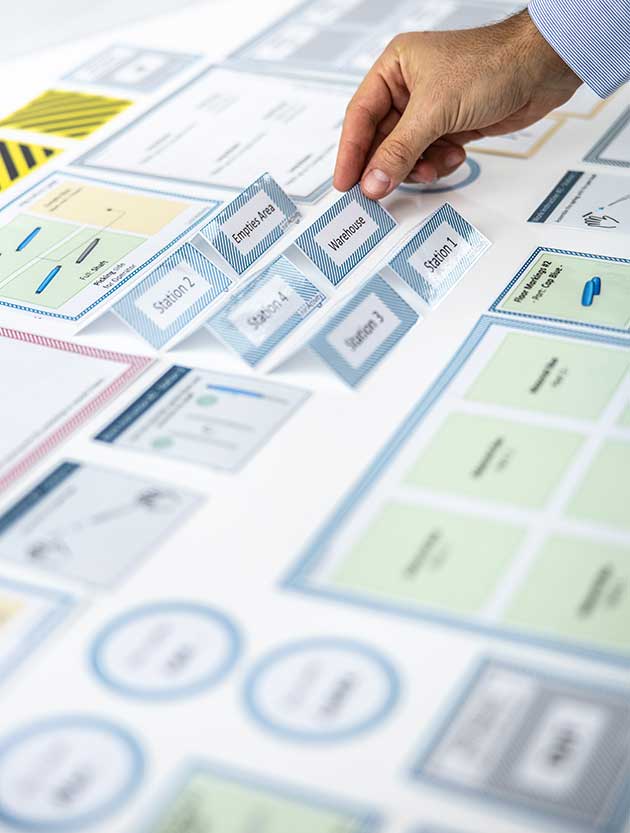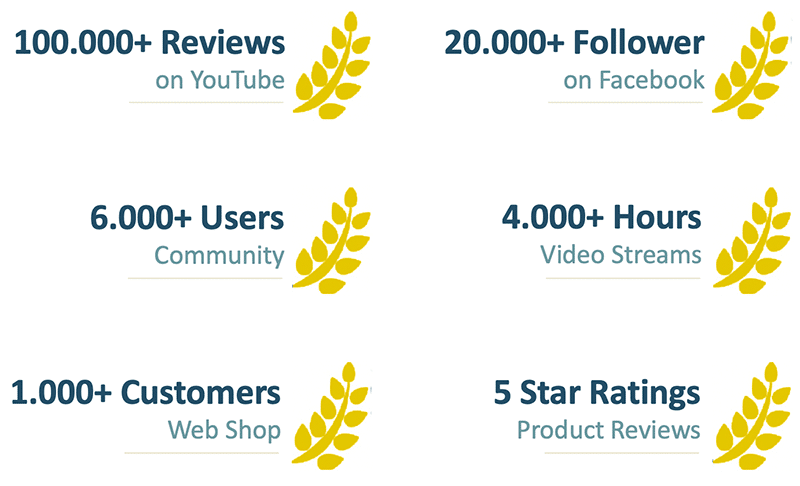 Simple to prepare. Fun to play. Easy to understand.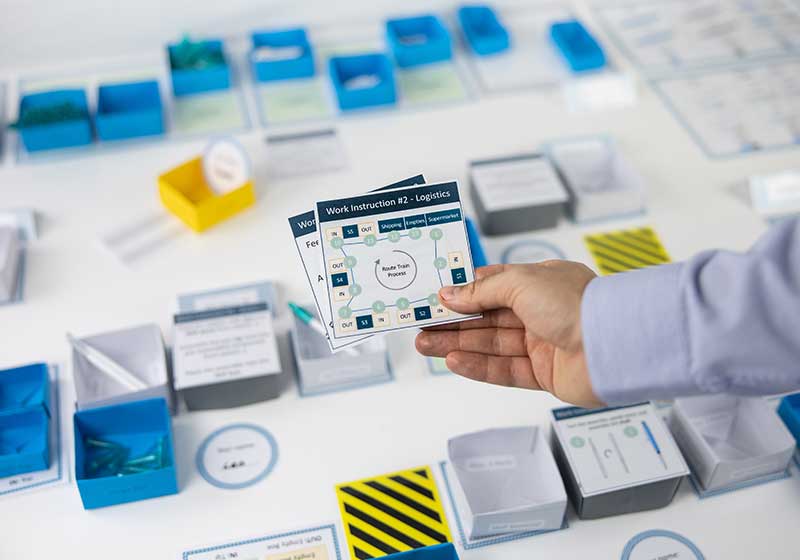 All elements, printouts and Game Instructions are included in this download.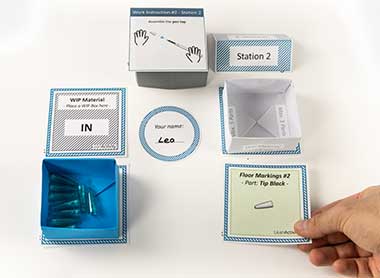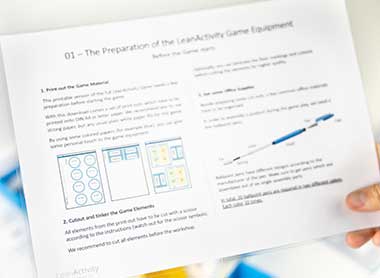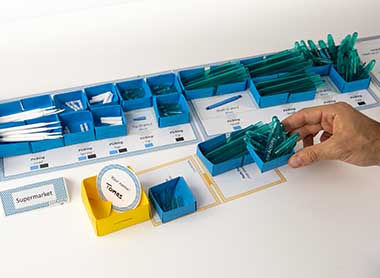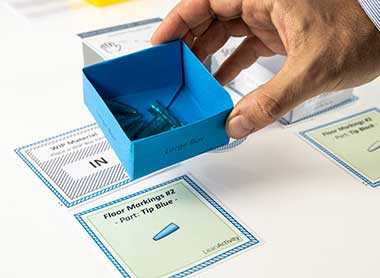 IMPORTANT: Don't get distracted by the complexity. The game is very simple to prepare and play. The entire game evolves step-by-step and is very easy to play and understand.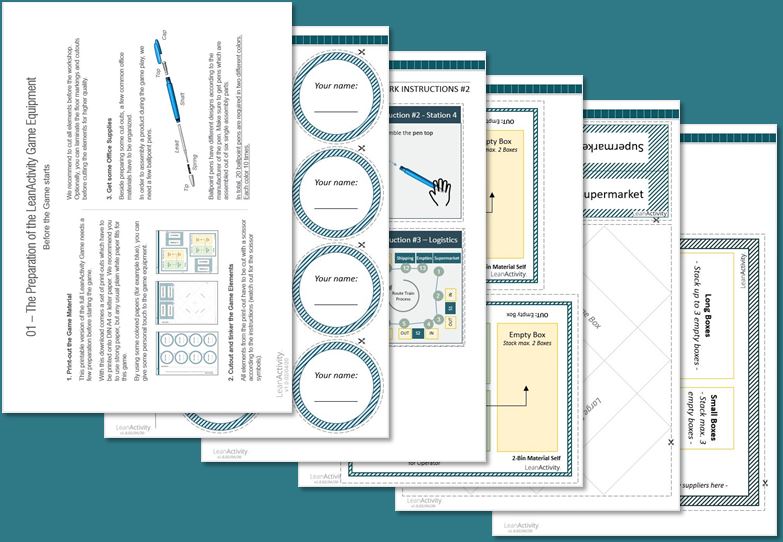 CONTENT: The download consists of one set of Game Instructions and one set of Cutouts and Game Elements (121 pages in total). Print, prepare and play the game as many times as you want.
What our CUSTOMERS say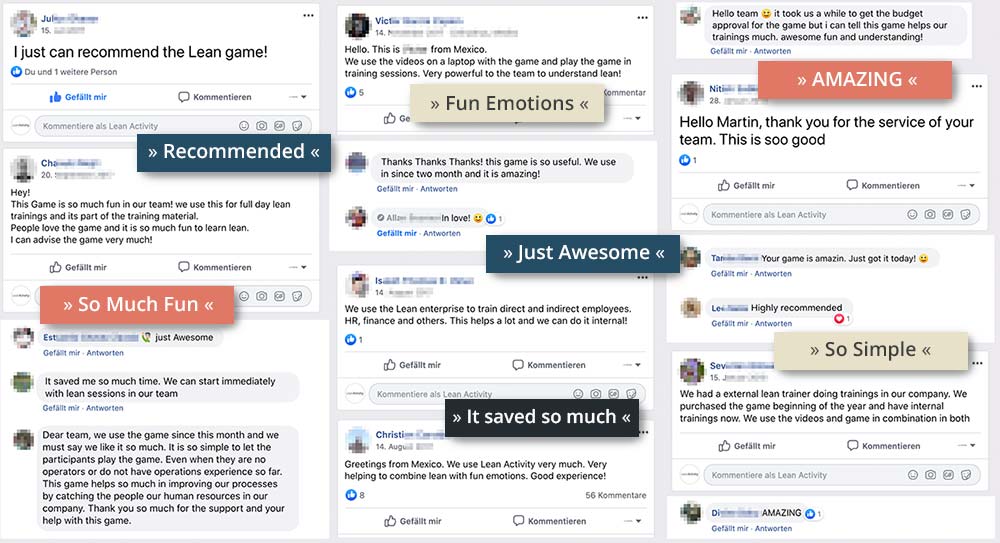 *The download is available right after purchasing.