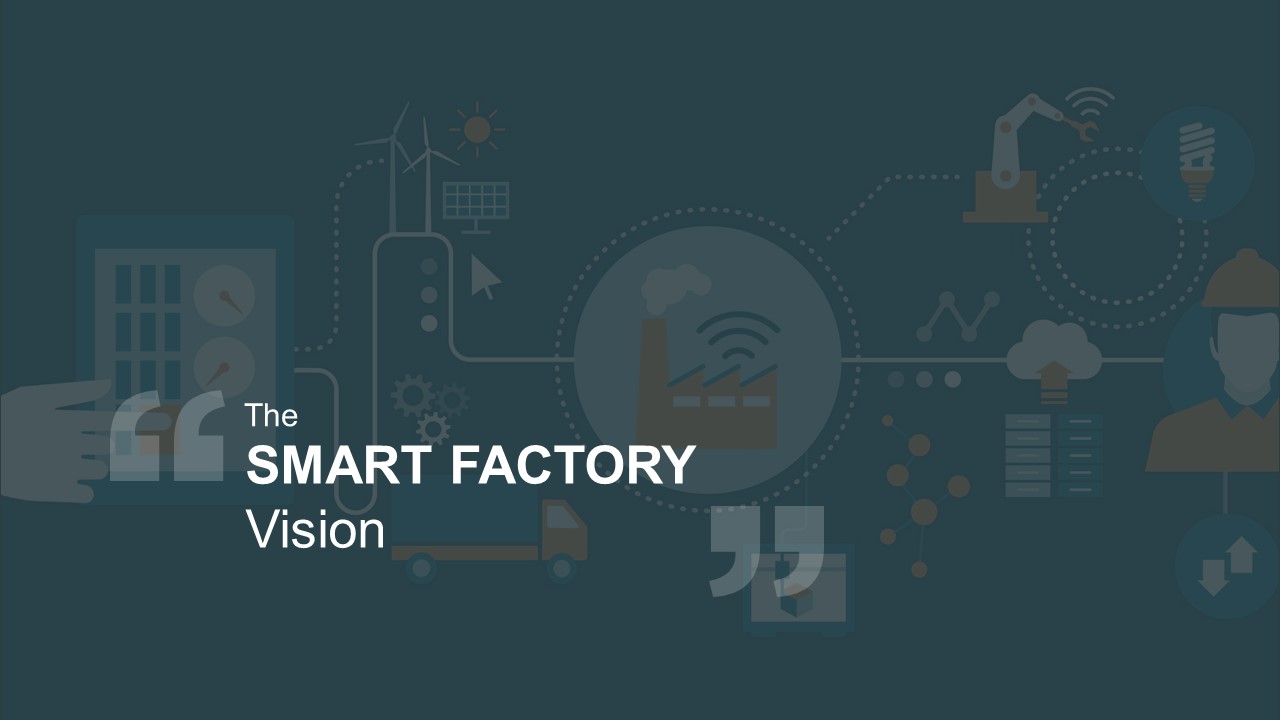 Creating a Vision of Smart Factories
The Internet of Things and a digital and connected production environment will change the way, in which modern factories will manufacture their products.
Based on the SMART FACTORY Quick Action Guide, we are able to measure the gap between a current plant and a smart factories.
The key to that vision is the availability of data. And with that, the implementation of smart sensors and tracking tools to analyse and interpretation these data.
We prepared you a brief insight into that kind of vision. According to that, digitalization does not just happen inside a factory. It also includes inbound and outbound processes, as well as suppliers and customers along your supply chain.
The key to a smart factory is the real-time availability of process data.
We have to give up the concepts of straight assembly lines and a fixed and dedicated material flow inside a plant. As smart factories consist of autonomously acting fleets for in and outbound processes, they will be run with autonomously acting AGVs for parts and products inside the plant.
This will only work, if the interface of material, man and machine is set up correctly. Operators have to be trained in a cross-functional way and machines to be utilized autonomously based on a real-time availability of their capacity.
We provide a platform for IoT specialists to create and extend the entire vision hand in hand with you. Therefore, please get in touch with us through info@leanactivity.com.