BECOME THE PLANT MANAGER AND RUN YOUR LEAN FACTORY
Download: The Lean Factory Game runs on all PCs and Mobile Devices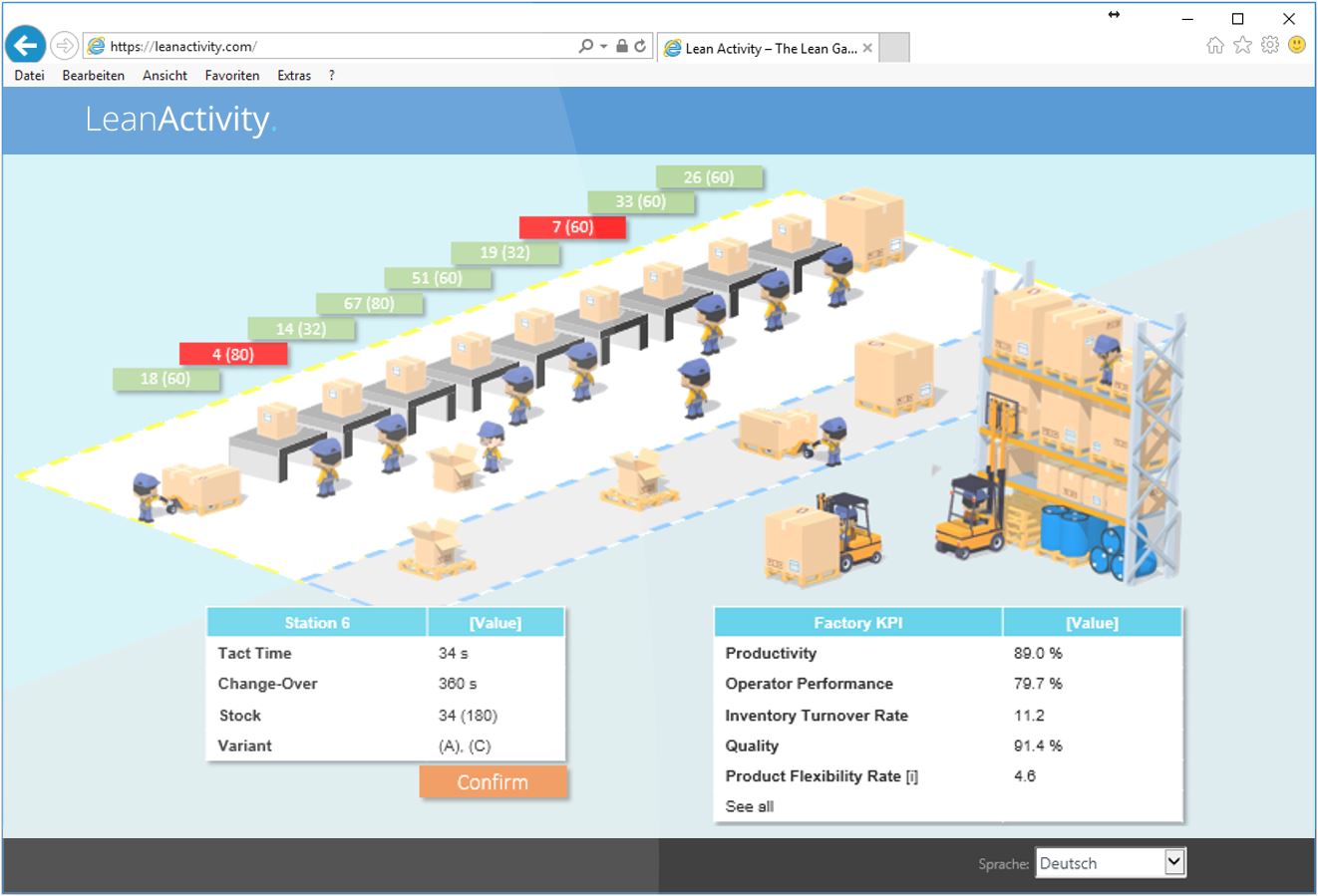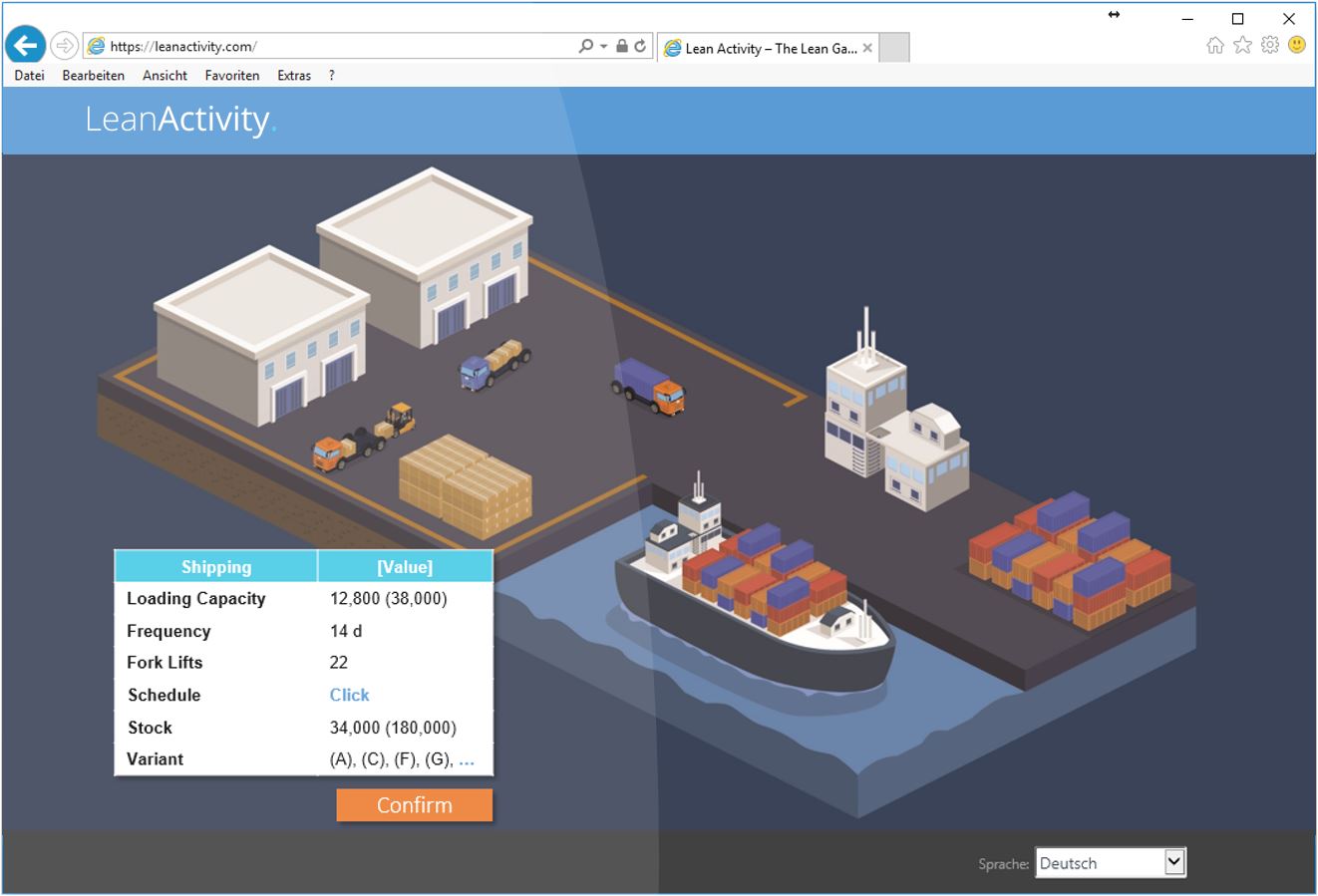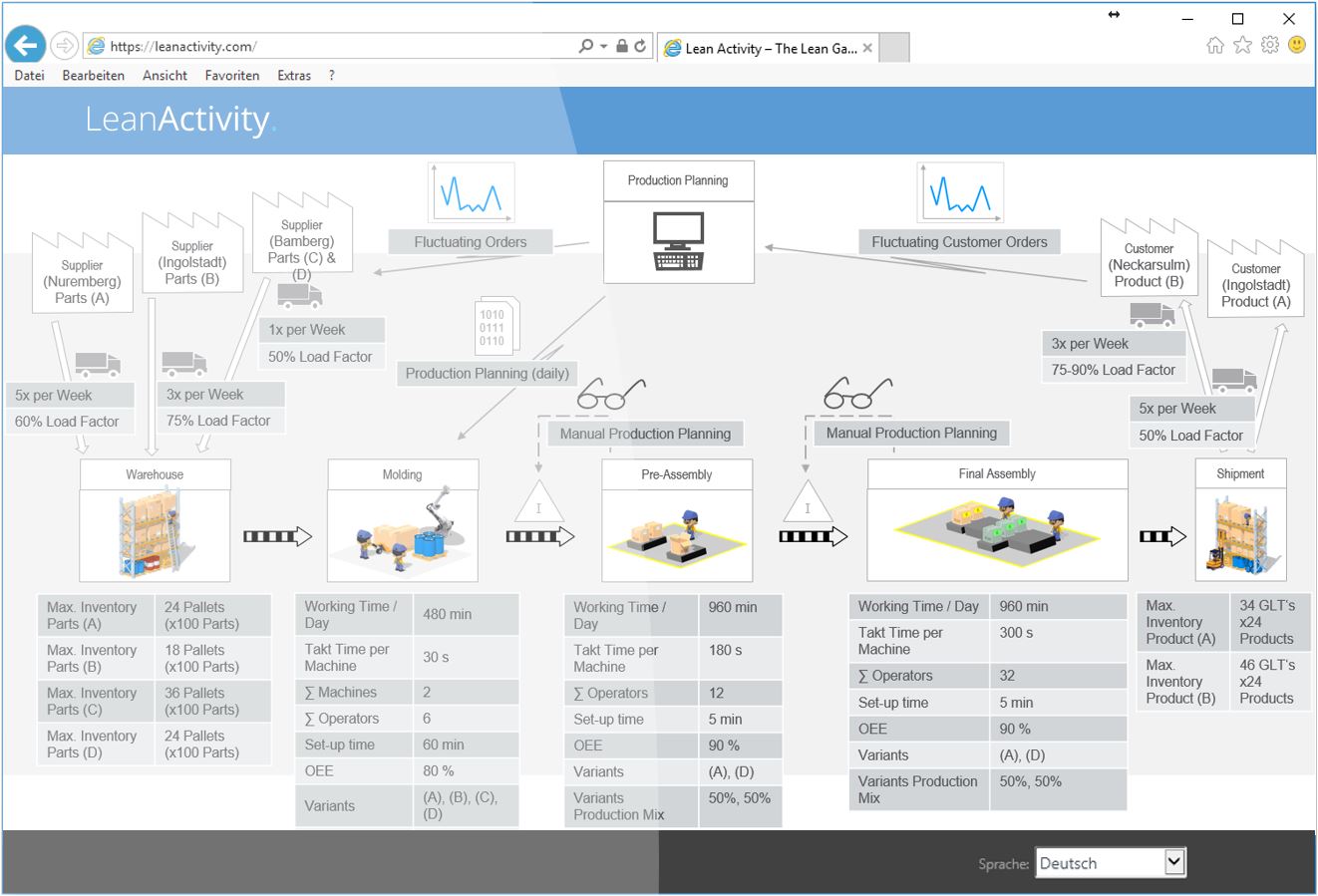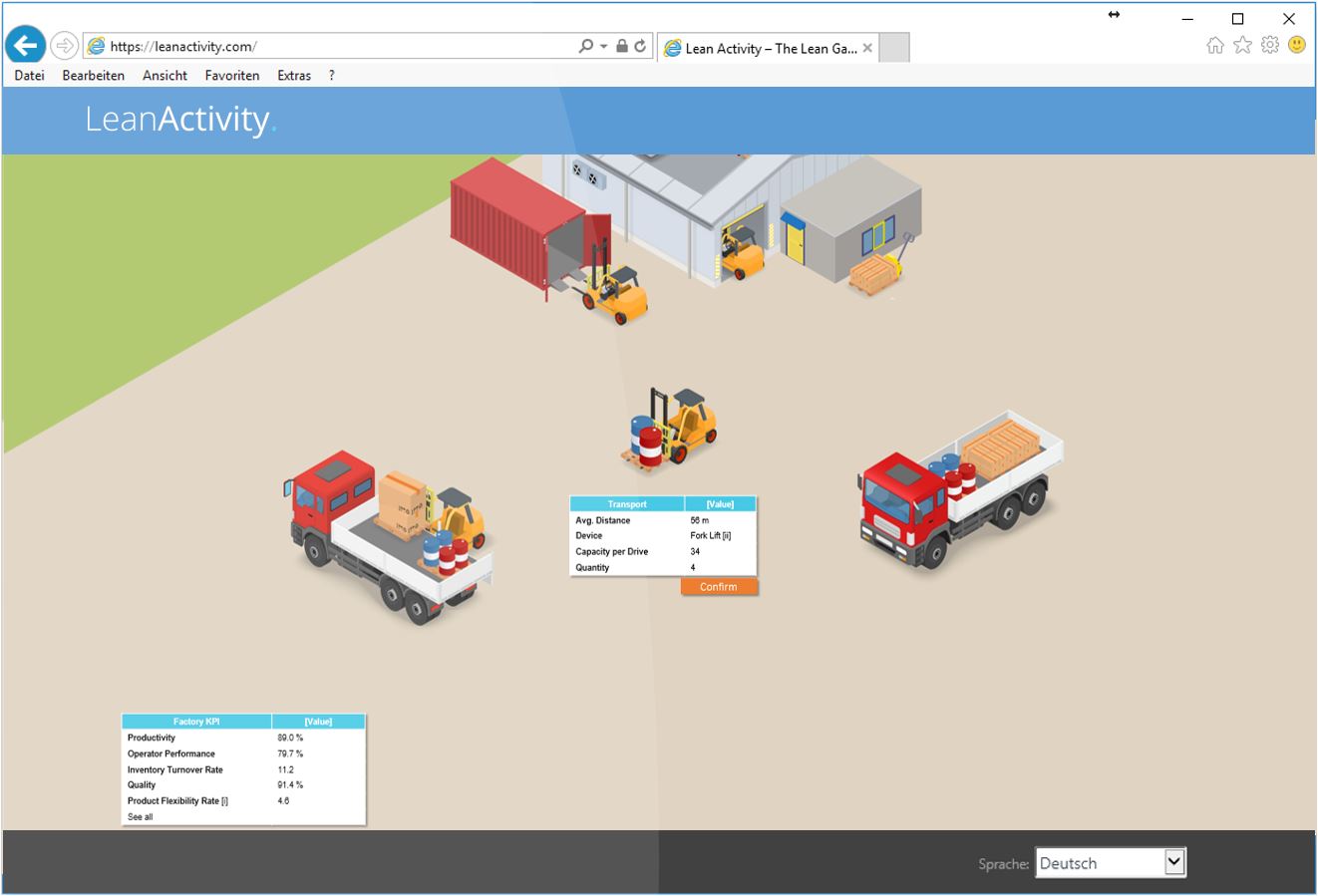 *Limited early access discount. Including a 100% money-back guarantee.
What is included in this Bundle?
The LeanActivity Factory Game is a Lean game to play on any PC or mobile device. It not just helps you to understand the Lean principles in a joyful way, it also teaches the impact of each Lean tool.
This interactive game lets you become the plant manager. In this role, you are responsible for the entire production, including purchasing and goods receiving, through manufacturing processes, up to shipping and your customer satisfaction.
This game can be played on your own or in a team playing against each other.
Play the LeanActivity Game on any PC or mobile device
See and learn Lean in a joyful way
Become the Plant Manager of a virtual company
Decide about manufacturing principles
Track your KPIs in real-time and improve them
Reduce stock and buffers and implement a one-piece-flow
Reduce change-over times with SMED principles
Keep track of your suppliers and receiving
Satisfy your customers and maximize profits
Play on your own or in a team
Challenge your colleagues and friends
No installation on your PC required
100% Money-Back Guarantee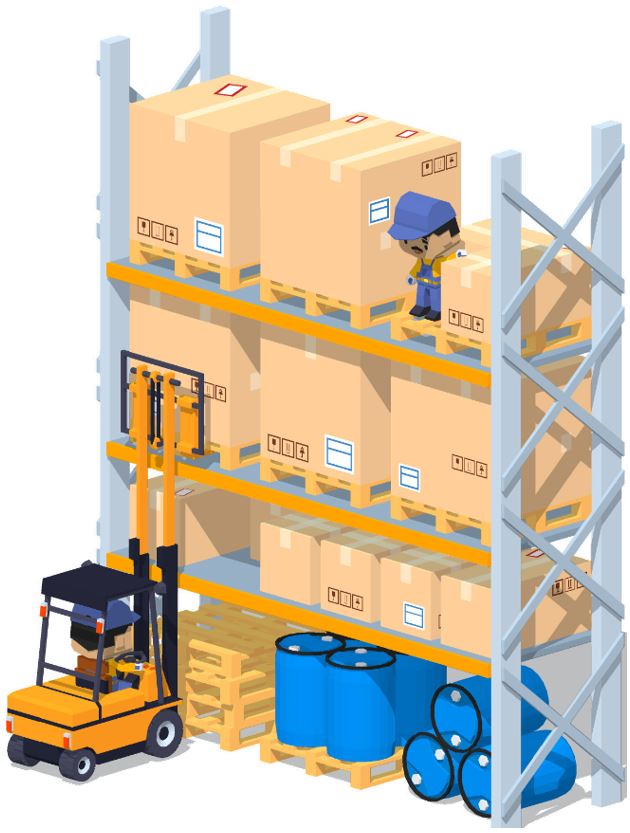 Let's get the Games started ...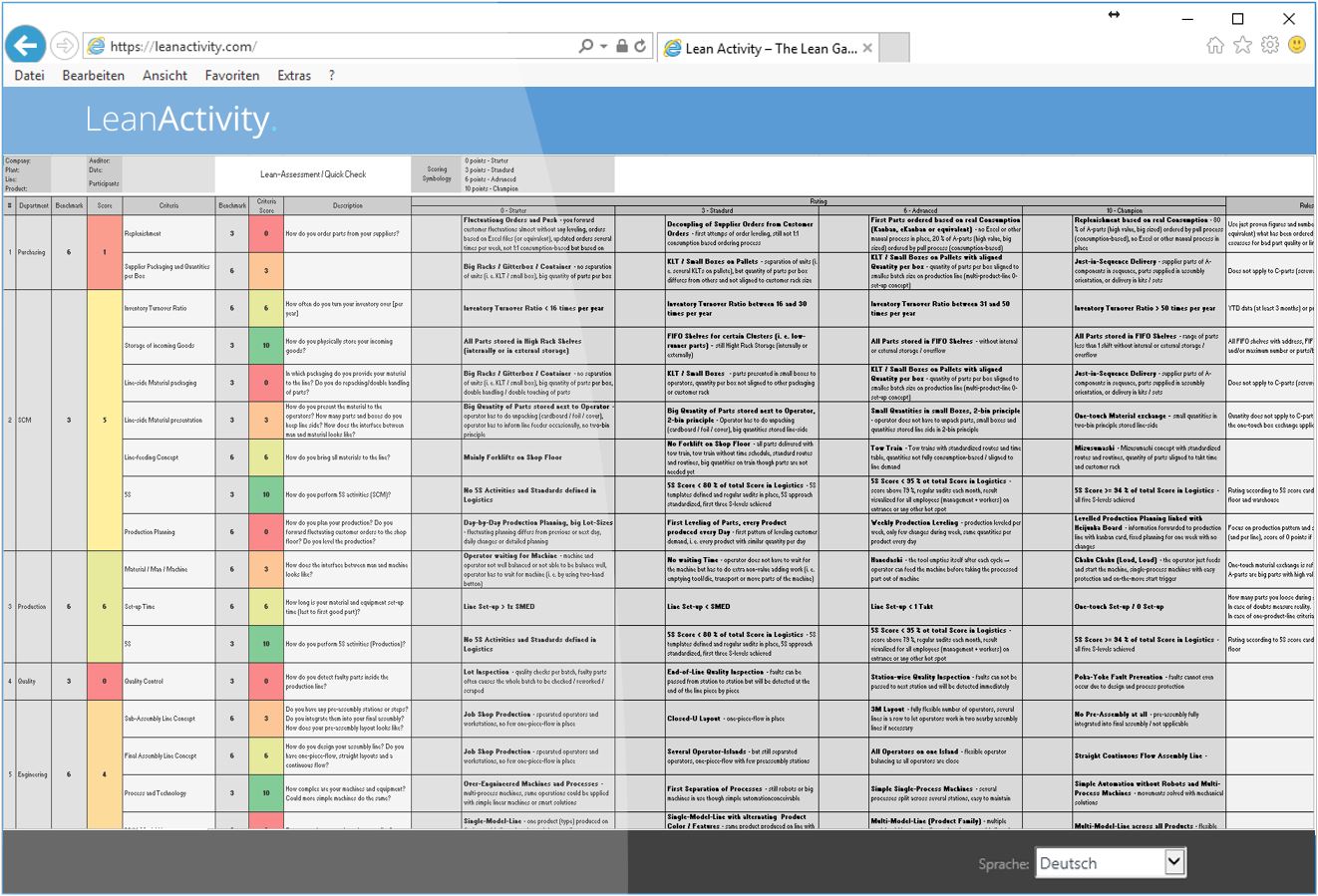 and get the highest Score in the Lean Factory Game!

32 EUR early-access discount
*early access: Play the game with unlimited life-time access.