The Way of playing the 5S Starter Game
The Lean Game is designed to teach and sensitize your staff and colleagues for Lean activities within the organization. You can strengthen the image and influence of your Lean department internally or globally.
We designed three Lean Game bundles for you. The 5S Starter Bundle is the smallest package. It is designed to teach the fundamental principles of Lean Production and 5S. It is also a chance for you to easily get started with our Lean Games at a low cost.
Let's play the Lean Game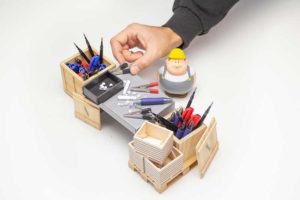 The LeanActivity 5S-Game starts with the predefined initial situation. Mixed materials in big boxes, unnecessary tools on the workbench, high amount of inventory and further waste factors reflect the actual situation. The challenge is to master the 5S method step by step in a team to achieve goal-oriented and efficient production in the end.
The game instruction contains the points of the initial situation listed above and accompanies you through the game from the beginning.
In addition to the bundle, you will receive the LeanActivity 5S training documents in the form of a handbook, video material and audit checklists to highlight the success before and after the optimizations in the work area.
Create a Lean Work Station with your Team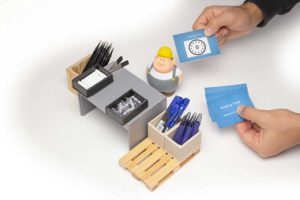 Based on the initial situation, you and your team work on the 5S method step by step with the associated LeanActivity playing cards. Each card represents an "S" of the 5S method which instructs you the upcoming task. Try to find the best possible solution in the group through discussions.
In addition, for training purposes, each 5S step will provide some ideas and tips from us if suggestions are needed during the game or for follow-up meetings.
Why should I get the Lean Game?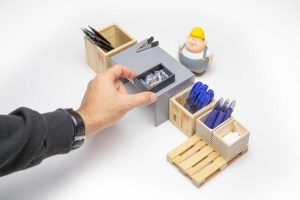 Here are some targets to be achieved after playing the game:
Fundamental knowledge about the 5S-method
Knowledge about the 7 wastes:
Improve productivity and make it visible for the participants
Focus on value adding activities and emphasize them
The main target of the LeanActivity 5S-Game is to teach and desensitize the participants the 5S-method in a practical and playful way and put also a mindset for Lean Activities.